The consistent evolution of new vape device options is a win-win for vapers everywhere — making it more simple and more accessible for more people than ever to enjoy a quality vaping experience.
Especially for new vapers, pod-based vape devices are the perfect way to enjoy a satisfying and stealthy, hassle-free option to vape.
These pod based vape devices are the latest form of vape device to enter the market and have been very popular for their compact size, durability, and ease of use. 
What is a Pod Vape Device?
Pod vape device systems, also known as ultra-portable vape devices, salt nic vapes, pod vapes, or pod mods, or simply pod devices, are based on the same premise and are the newest generation of vaping products. Some of these terms are interchangeable; however, with continued innovation, there has become a distinction between some of these.
Regardless of the name or features, all pod-based vape devices are typically no-hassle systems, some requiring no wattage adjustment — however, with innovation and demand, many now have this capability.
Easy to use and simple to maintain, pod devices are generally lower powered and smaller than their box mod counterparts. As a result, they can provide a low-powered hit and typically use higher nicotine strengths. In addition, these devices replace the typical vape tank with a refillable and replaceable pod.
What are the different types of pod devices?
Vape devices that use pods are a whole category of vape devices with two device types, both utilizing pods instead of tanks, but are very different vape devices. These are very different from the traditional vape or box mod.
The pod is the main distinction between a pod-based device and a box mod, is what we now consider a traditional vape device.
However, the box mod, is in our opinion, still the top-tier vape device due to the increased functionality and flexibility provided to the user.
There are different ways to categorize pod style devices; Vape Militia has found the easiest way to do that is based on two things.
Category one is what we consider a basic pod device. 
Does the device employ a disposable and replaceable yet refillable pod without replaceable coils? These pods are replaced every time as the coil is built in to the pod itself. 
Is the device basic and easy to use with no additional features, such as a screen and buttons for adjusting wattage?
These devices commonly do not even have a fire button as they are considered an auto draw. You just drag, draw, or hit the device by inhaling without pushing a button.
Typically use salt nicotine, but traditional can be used, however the nicotine satisfaction may be sub par.
Category two, in contrast, is what we call a pod mod.
Does the device utilize a pod with a replaceable coil? These pods are also replaceable, but only as needed,  and not every time the coil is replaced. Usually, these coils are plug and play and do not have threads. Making coil replacement much easier.
Does the device have a screen as well as buttons for adjusting wattage and a fire button? Similar to what you would find on a regular vape mod. Just significantly smaller in overall stature. 
Typically use traditional e-liquid, but salt can also be used with the right coil. 
This is what we call a pod mod, as using a replaceable coil allows for blending a pod device, a vape mod, and a vape tank into a smaller vape device.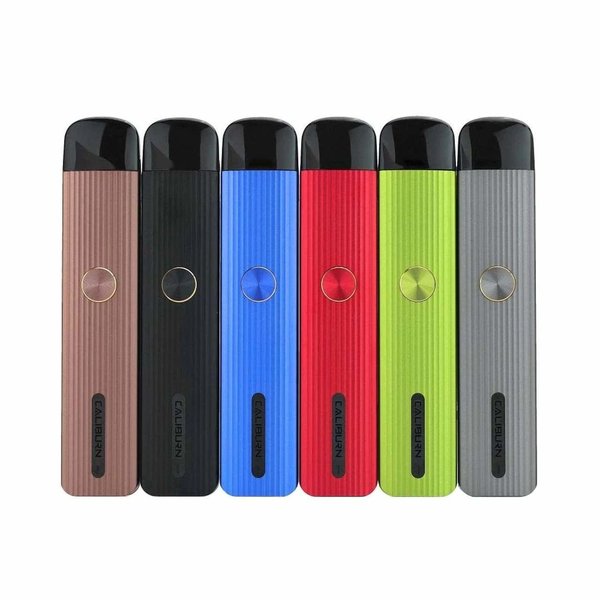 Pod-style devices in category one require no setup and little maintenance and are the easiest, most straightforward, and most convenient. These vape devices consist of two parts, the device itself, containing the battery, and a pod. The specific distinctive part is the pod, as it is refillable. However, it is entirely disposable once the coil has been spent. On average, these vape devices hold up to 5 ml of e-liquid and have the coil integrated into the pod, which is not replaceable.
These devices are based on the original vape device, the ego-style battery that used 510 tanks or clearomizers: low power, high ohm coil, and high nicotine strength.
The nicotine usually used in these devices is nic salt with nicotine strengths between 24 and 50 mg. However, for an even lighter hit, a vaper could use a traditional nicotine e-liquid with nicotine strengths ranging from 0 to 12 mg. Generally, for most vapers, this higher nicotine is required for this particular pod device style due to the device's low-powered, non-adjustable form factor and high ohm coils. Low powered devices paired with a higher ohm coil are less efficient at delivering nicotine than devices with a higher powered device and a lower ohm coil.
The advent of nicotine salt e-liquid has allowed for the reinvention of this older device style with new technology that was perfected with the box mod.
There are exceptions to this with specific pod based devices constructed utilizing the coil swap setup, like the Uwell Caliburn G.
What are the parts of a pod device?
Pod devices are of the simplest form. Typically only contain two parts. The battery and the pod. These are also the smallest, most compact vape devices. There are some that employ swappable coils as well, but the rest of the components remain relatively the same.
The device or battery can range in size from 3 to 5 inches, and they are usually less than an inch thick or wide. The charging port is usually on the bottom or back of the device and is almost always a USB-C type charger. One will be provided in the box, however, will be too short to be useful for most people. These are easily found at most convenience and discount stores for less than $10. 
Generally, the pods for these devices hold 2 to 3 milliliters of e-liquid but can hold up to 5 depending on the device. 
The use of a pod device is fairly straightforward, besides charging the device and refilling the pod. The only thing required is swapping out the entire pod assembly when the coil burns out.
Most pod based devices are draw activated, although some also include a button for push activated draws, which makes vaping these types of devices extremely simple.
Pod replacement will typically be after less eliquid is used than any other device, as nicotine salt eliquid is harsher on coils than traditional eliquid. Higher ohm coils are also more delicate, thus having a shorter life. However, due to more efficient eliquid consumption, the time frame per pod will be similar to that of the other vape devices and coil setups.
The pod mod is the perfect example of vape evolution.
Take a traditional vape mod and tank, mate it with a basic pod device as described above, and you have the ideal offspring. Pod mods typically have a larger device and battery than a pod device.
Including the option for adjustable wattage and a replaceable coil, the vape experience is much closer to that of a mod than a pod style vape device.
Although these devices still use a pod, it is styled more like a vape tank. Typically these pods are larger and more durable as they are intended for long-term re-useability and are easy and inexpensive to replace.
The coil options for a pod mod are typically wide-ranging in capabilities. Having similar high ohm options, they also can have options for ohm levels identical to a traditional vape tank.  
The replaceable coil option of a pod mod allows the vaper to customize their vape experience. High nicotine traditional e-liquid or salt nicotine can be used in these devices with the correct coil. This is usually the higher ohm coil, usually above .6 ohm.
However, suppose the vaper would instead use traditional e-liquid of lower nicotine level. In that case, a 3 or 6 mg is easily an option with the correct coil, typically above .6 ohm, but the higher ohm selection can also be an option.
This style vape device will have adjustable wattage, multiple coil options allowing for all nicotine strengths to be used, and more battery life than a pod device, yet smaller than a vape mod and vape tank set up. With all these similarities and differences, it is no wonder we at Vape Militia consider the pod mod a separate yet similar vape device to the pod device.
What are the parts of a pod mod?
Pod mods have the same parts as pod devices except more features. 
The device part of the setup will have a screen to display wattage and voltage setting, battery life and ohm of installed coil. Some will also include a puff counter. 
Having a screen will also mean the inclusion of buttons to adjust the wattage. There are generally two of these, one for wattage up and one for wattage down. Although it is not uncommon to see a rocker style button which will appear to be one button, but will have the same function, up and down. 
The charging port, again, will be almost exclusively a type C charger and the included cord will probably be too short for practical use. 
With a pod mod, the setup and use are similar to that of a vape mod and tank.
Adjusting wattage to the desired level based on the coil wattage parameters is similar and installing coils are a breeze . So if you have used any type of device where you changed a coil, this will be very easy for you. If this is your first vape device, fear not; this process is super easy. 
The ease of coil swaps is based on the fact that coils on pod mods are threadless and use the plug-and-play form factor, which has also become popular on many vape tanks.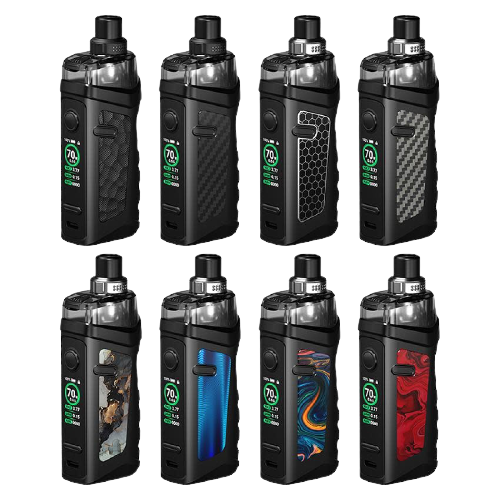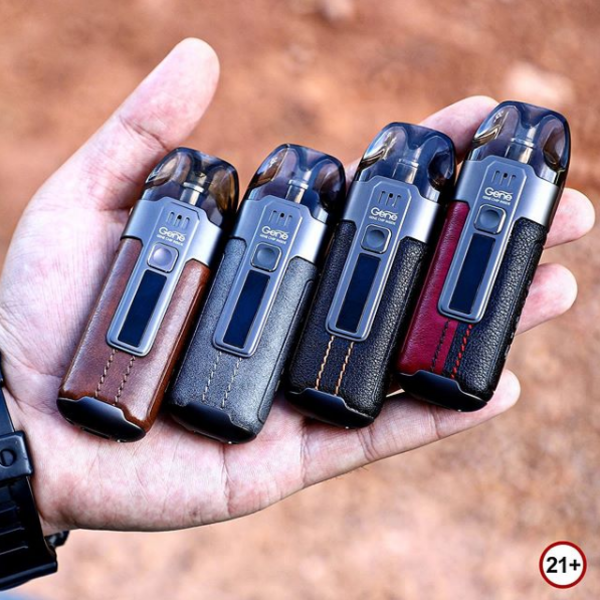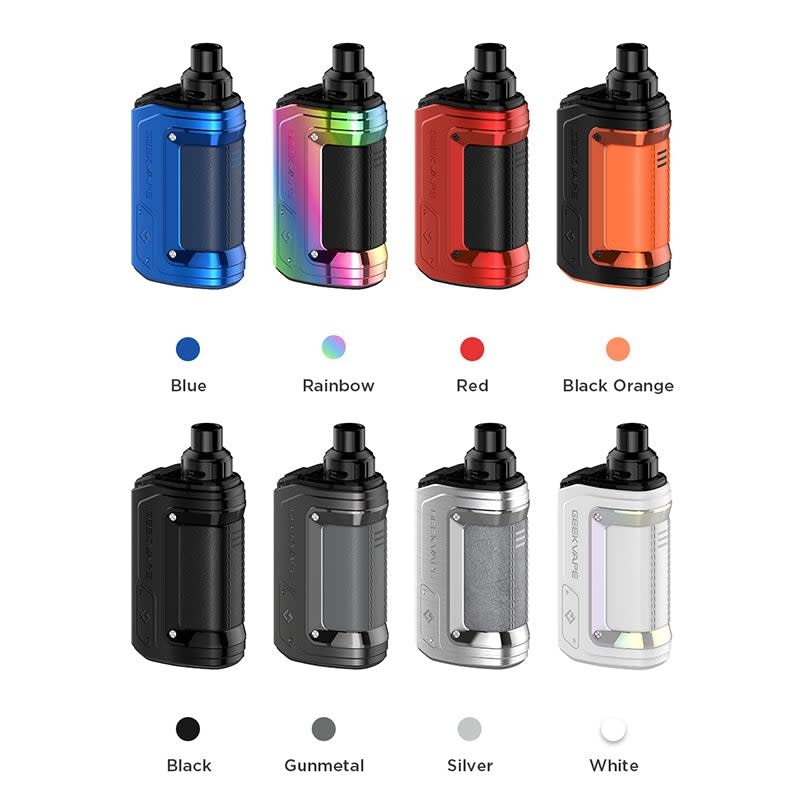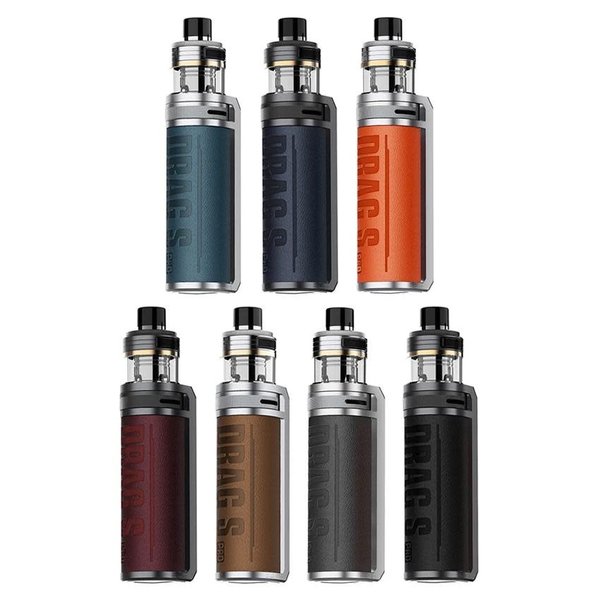 Voopoo Drag X Pro and
Voopoo Drag S Pro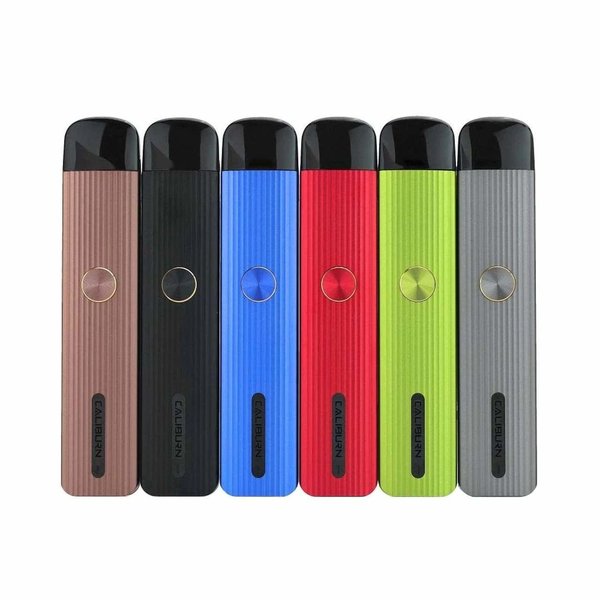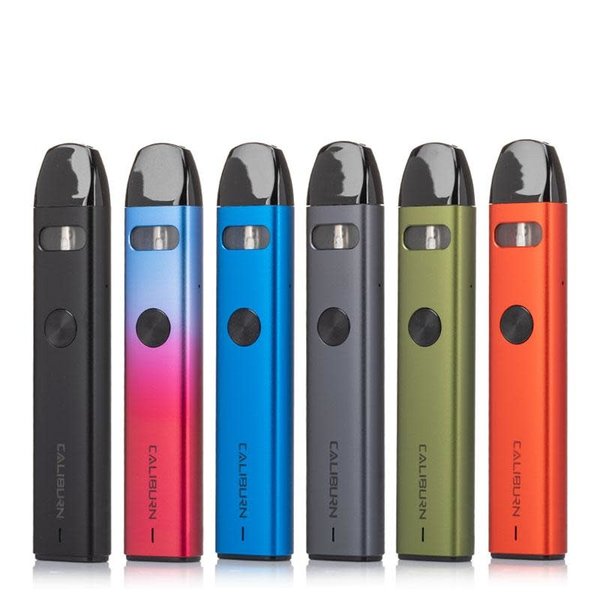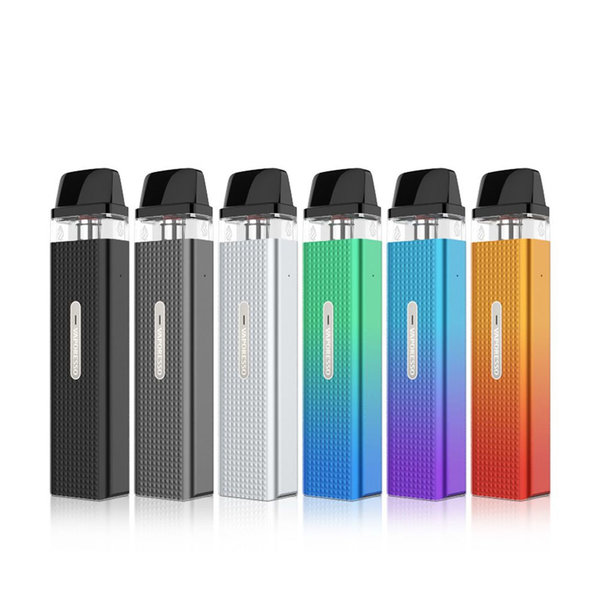 Vape Militia has made it a priority to provide the most enjoyable experience for our members. Offering product knowledge and expertise at a level that ensures complete satisfaction from purchase to daily use.
We believe the vape experience does not end when you leave our store; it continues in your everyday life. We may have awarded ourselves the title of "The Premier vape shop in Katy," but that is only because the priority is the satisfaction of our members.
From reading our website to visiting our store in person, hopefully, the difference is obvious. After all, we are not your average vape shop.
Don't Forget to Join The Vape Militia
Become A Member And Get Rewarded For Every Purchase
With The Best Vape Shop Rewards Program In Texas
Pod Mod and Pod Device FAQ